Map of Roshar
I got an email the other day from Becky Wilson at Dragonsteel Entertainment that put my Mistborn Table on hiatus. I will finish it soon, but there is another project I have to get completely "mapped" out first.
I am working on a woodcut map of Roshar.
I'll pretty up this post with a screenshot.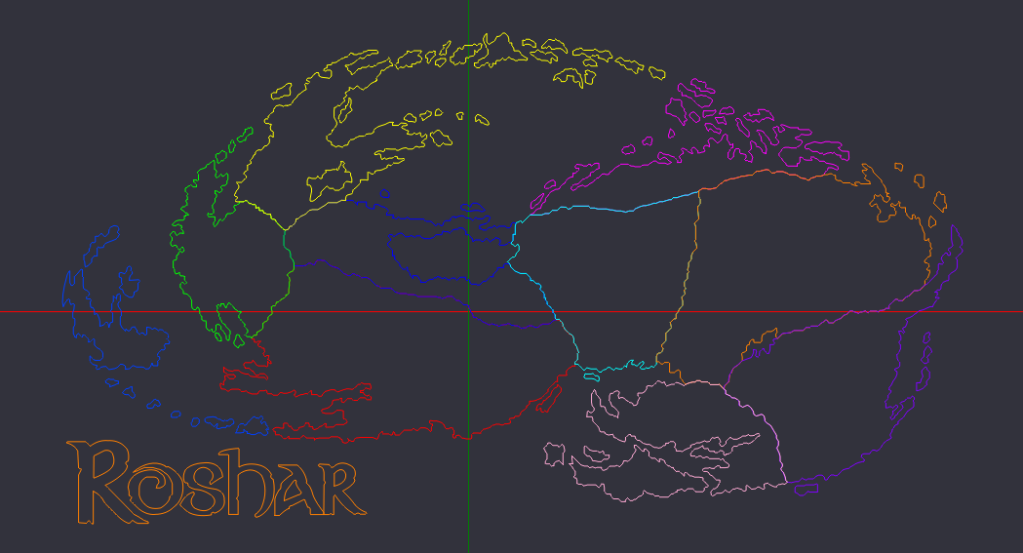 The plan is to cut and pocket the whole thing to a depth around 1/8" and then cut out the individual regions as inserts and stain those inserts in different shades to set them apart from each other.
The email I got from Becky though was in answer to my request to send a couple of thin pieces of wood to Brandon to get them signed. I want to mount one of them in a pocket below the cutout of the map. The other is just in case I mess something up with the first.
So that is what I am working on right now. Because of all of the tiny lines that go into making a map, there is quite a bit of work to be done before actual cutting, and even the cutting process will take a very long time (When I had it at 10.75" long, it was about 80,000 lines of gcode for each pass with the tool, and about 13 passes. It it now about 16" wide if that is any indication)
---